Are you feeling the name of your YouTube is not appropriate now? Was it chosen long ago and now you want a new name? Happily informing you that it is possible.
There are many websites and accounts where there is no option to change the name. Fortunately, YouTube is giving the chance to change the channel name. But many people are not well known for this option.
So, at present, a big search on Google is "How to change YouTube name?" If you are one of those searchers, this article is specially for you. So keep reading the article and get the solution today.
How to change YouTube channel name?
There are 2 methods to change youtube username. Don't worry much, the processes are simple. You don't need to be a tech wizard to change the name.
Okay, let's go to the main point now.
Method 1 (Using PC)
1. Go to YouTube using browser
First, go to your web browser. Then go to www.youtube.com. It will take you to the home page of YouTube. If it doesn't take you to the home page, go to the YouTube home page.
2. Click your profile button
Now, look at the top-right side of the home page. You will see your profile icon or sign in option (If your account is not logged in)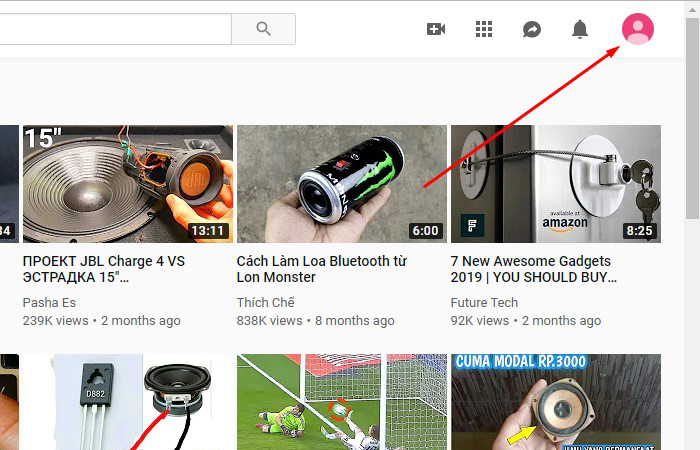 If you are not signed in, click the sign-in button. You will find sign-in option. Enter your email and password and get logged in. Now click your profile button. You will see some options.
3. Press the "Settings" link
Find out the settings button inside the option. Now click on the settings button.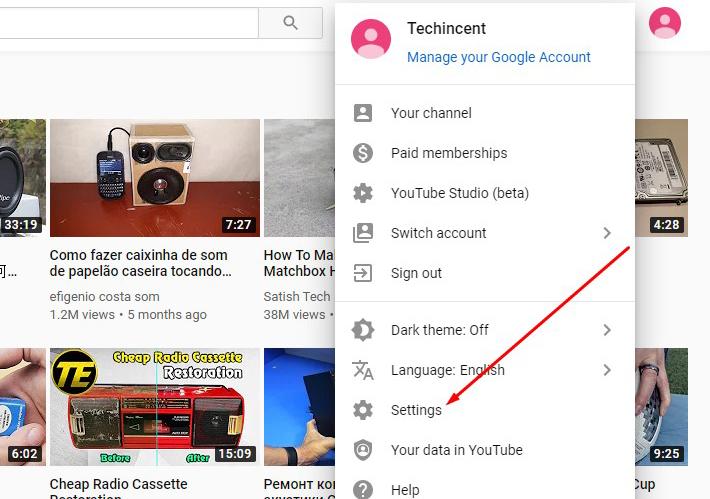 4. Press "Edit in Google" option
Now notice right of your profile image. You will see an option "Edit on Google" Now click on the option.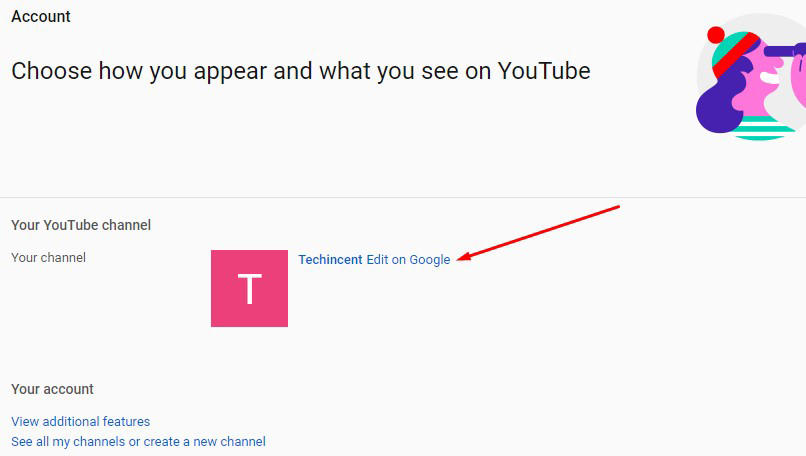 5. Change your channel name
Notice in middle of the pop-up window. You will see text box. (First, last or Name box) , where has you exists channel name. Now type remove your old channel name. And type the new name in the text box.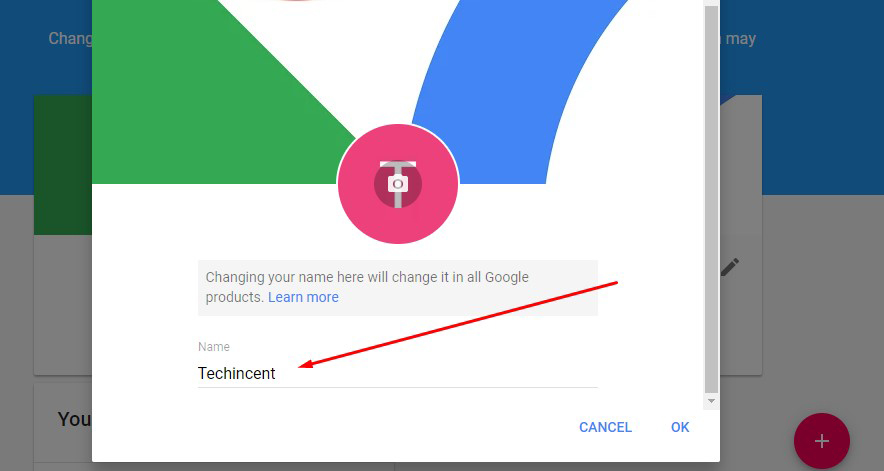 6. Click Okay to Confirm your channel name change
After typing correctly your name, look at the bottom of the pop-up window. You will see 2 buttons "CANCEL", "OK". Click on "OK". To click "Ok" your  channel name will be changed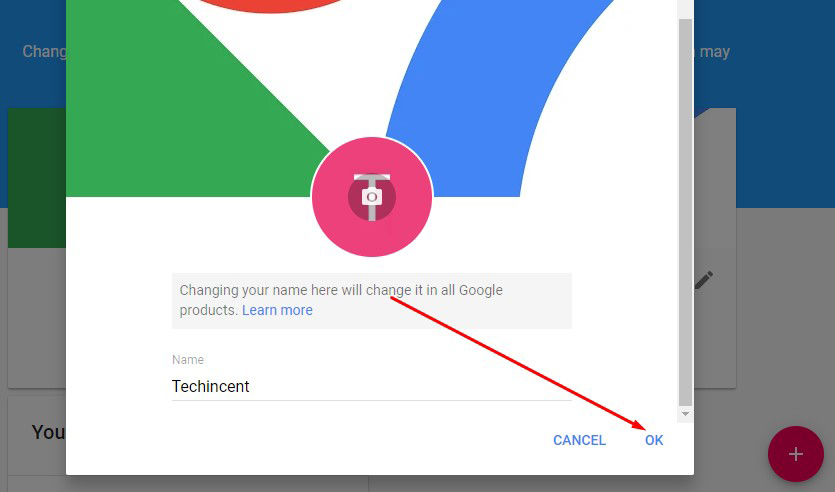 7. Confirm change name
Now, you will see another pop-up notice for confirmation. There you will find a button "CHANGE NAME". Click there and save the settings. Congratulations, your name is changed now. It may take 1-2 minutes to display the updated name.
(It may happen that you may not get any pop-up change name confirmation notice. Don't worry, if it happens that means the name is already changed without further confirmation.)
Method 2 (Using mobile)
1. Go to the YouTube app
First, go to the phone menu and touch the YouTube application. You will enter YouTube.
2. Sign in your account (The account you want to change the name)
If you are not on the homepage of YouTube, go to the home page. Now click on the profile icon on the top right of the screen. Now, click add email and add the account you want to change the name.
[If your account is already connected on YouTube, you don't need to follow this step.]
3. Touch on your profile icon
Now touch the circle profile icon and you will see a pop-up menu then.
4. Go to my channel
At the top of the menu, you will find the option "My channel". Click on the option.
5. Tap the Settings
After clicking my channel you will see the settings gear at the right of the channel name. Now tap the settings icon.
6. Change the name
As soon as you click the settings gear, you will see some new option. Now click the edit icon at the right of the current name. Now will see that you can write a new name there. Write the new name correctly.
7. Click on the right of OK button
After typing the name correctly, you will see a right sign on the top right corner of the screen. Click on the green right sign.
If you are an Android user then You will see a button "OK" at the bottom of the window. Click "OK"
Here it is done. The name is changed. It may take 1 or 2 minutes to display the updated name.
Frequently Asked Questions
I have seen so many questions about this YouTube name change. Gladly saying that I am representing you the questions with answers. So have a look at the questions.
Q: Is it possible to change my YouTube name?
A: Yes, the article is all about it. I have described the processes in this article.
Q: Can u change the name whenever I want?
A: No. There is a condition in changing the name. Once you change the name, you will be able to change the name again after 90 days. If you mistakenly type wrong or make any miss, you will have to wait 90 days.
Q: Is it possible to change the name using my mobile?
A: Yes, it is possible. Check out the second method. In that method, u have given the process of changing name using a smartphone.
Q: Is there any problem if I create any kind of complicated name?
A: Yes. You can create it but it will be a problem for the other people to find you. Try to avoid numbers or other complicated sign into your name.
Q: Will I face any problem if I change my YouTube name?
A: No, it is completely safe. YouTube itself created that option for everyone. So there is no chance of facing anything wrong.
Final verdict
I have already mentioned the steps to change your YouTube channel name. I think you don't need to look twice if you read them once. It is really simple and easy. You can use both phone and PC to complete this task.
There is no negative effect of changing your YouTube name. If you ever get so bored with your YouTuber name you can change youtube channel url. I don't think there is any more easy way you will find searching "How to change your youtube name on android?" I hope you will get the solution of your problem. So have a smile, go to YouTube and change the name.